Provocative live conversations between scientists, artists and you.
MAXforum presents lively conversations among artists, artist-engineers, scientists, and technological innovators. It aims to serve as a space to collide different perspectives and allow you to engage with new, intersectional fields of thought to forge a better future.
February 14, 3PM

MAXforum: The Limitation That Sets Us Free

From Prometheus to Grand Theft Auto, we're taking a look at how artists and scientists are mining the limits of both human intelligence and machine learning to break down boundaries in art-making and open up new territory in the age of multiple intelligences. What gets revealed as our lives become more symbiotic with AI systems, both consciously and unwillingly?
McArthur Fellow Annie Dorsen uses natural language processing to complete ancient unfinished Aeschylus play; hacker-artist Grayson Earle breaks into the popular video game Grand Theft Auto V to reveal biases in our social system in Absurd Intellgence; and Tom Griffiths explores parallels between human minds and computer systems. They all come together to find the limit that sets us free.  
WATCH NOW
March 14, 3PM

MAXforum: The Interspecies Quest

With the advancements in acoustic science and artificial intelligence, we gain understanding of animal communication. Can we learn from the creative intelligence of another species?  What are the possibilities when artists creatively approach this vast new understanding? 
Annie Lewandowski, composer and performer, and engineer artist, Kyle Mcdonald, apply their imagination and their tech to create a concert of whale songs.  Explore with them how Humpback Whales think, communicate, and exhibit creativity in their songs and engage with ecological curator at The Serpentine Galleries, Lucia Pietroiusti, on what artists bring to the table of the interspecies quest.
WATCH NOW
April 18, 3PM

MAXforum: The Imagination & the Scientist

How are Artificial Intelligence (AI) engineers creating something they can't conjure? Are they mapping dimensions that are beyond the limits of our imagination? Who is making AI and what role does imagination play in its creation?
Join us on April 18 at 3pm EDT to explore these questions and more in a conversation featuring Head of Engineering EMEA AI research at Facebook AI, Dr. Naila Murray, 2020 MAXmachina artist, Philipp Schmitt, and guided by leading neuroscientist, Carl Schoonover at MAXforum: The Imagination & The Scientist.
WATCH NOW
Annie Dorsen is a theater director working at the intersection of algorithmic art and live performance. Her most recent project, Infinite Sun, is an algorithmic sound installation commissioned by the Sharjah Biennial 14 (2019). Previous performance projects include The Great Outdoors (2017), Yesterday Tomorrow (2015), A Piece of Work (2013), Spokaoke (2012), and Hello Hi There (2010). These pieces have been presented at numerous theatres and festivals world-wide, including at the Brooklyn Academy of Music (New York), Hebbel am Ufer (Berlin), the steirischer herbst festival (Graz), the Holland Festival (Amsterdam), and the Festival d'Automne (Paris).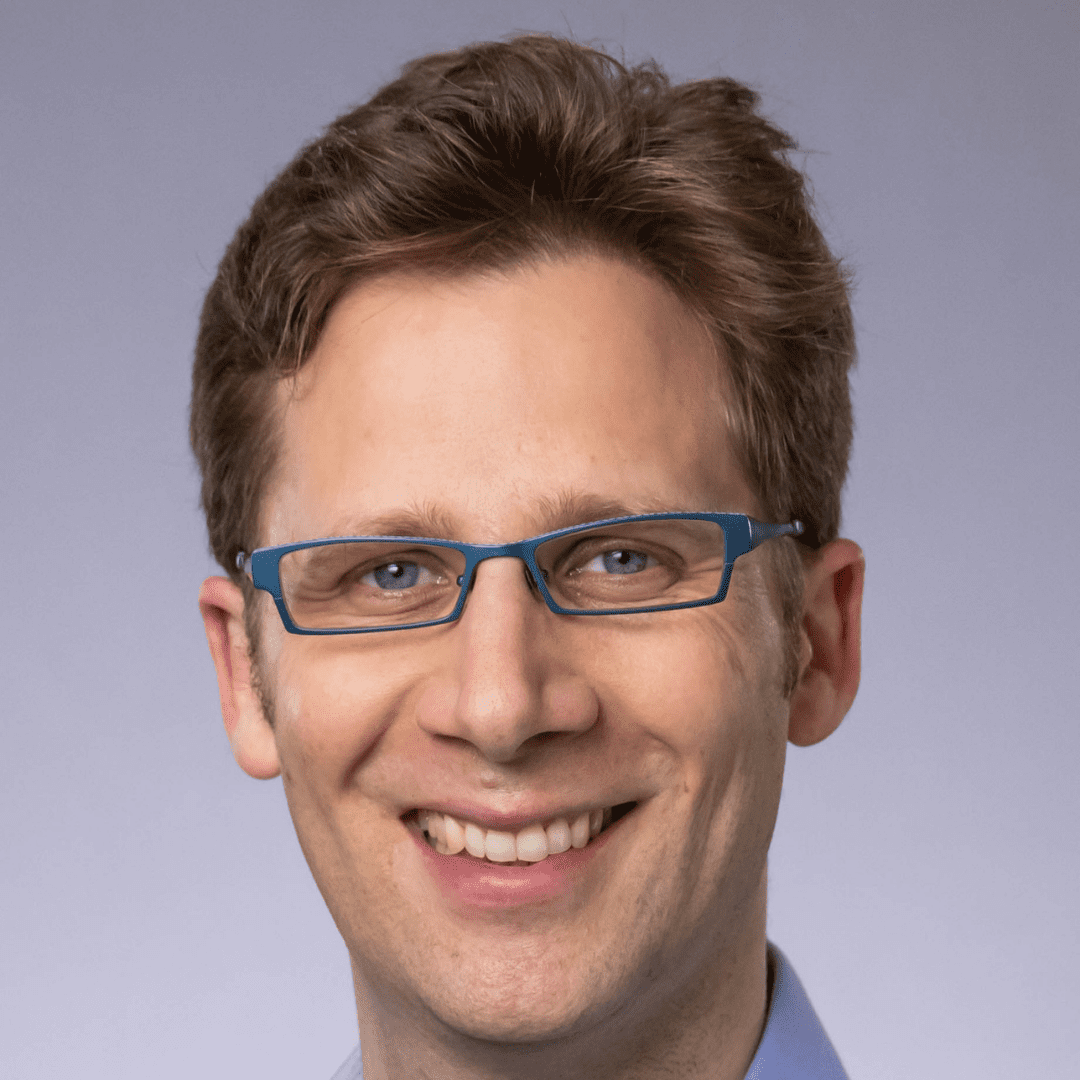 Tom Griffiths is the Henry R. Luce Professor of Information Technology, Consciousness and Culture in the Departments of Psychology and Computer Science at Princeton University. His research explores connections between human and machine learning, using ideas from statistics and artificial intelligence to understand how people solve the challenging computational problems they encounter in everyday life. He has received awards for his research from organizations ranging from the American Psychological Association to the National Academy of Sciences, and is a co-author of the book Algorithms To Live By, introducing ideas from computer science and cognitive science to a general audience.
Grayson Earle is a new media artist and educator. He has worked as a Visiting Professor at Oberlin College and the New York City College of Technology. He is the creator of Bail Bloc and a member of The Illuminator art collective. Recent displays of his work include Kate Vass Galerie (Switzerland) and the Brooklyn Museum (USA). He has presented his work and research at The Whitney Museum of Art, MoMA PS1, Radical Networks, the Magnum Foundation, and Open Engagement. He is currently based in Brooklyn, NY
Ashley Jane Lewis is a 29 year old Interactive Artist, Maker and Youth Tech Educator. In the summer of 2016 she was listed in the Top 100 Black Women to Watch in Canada. In her undergrad (New Media, BFA at Ryerson University, 2008 – 2012), Ashley designed The Obama Board, a keyboard that swaps the sound of the note with a word from Barack Obama's inauguration speech. After showcasing the project at the Toronto Mini Maker Faire she was invited to demo the installation at the Detroit Maker Faire for 20,000 people where she won Make Magazine Editor's Choice and was highlighted on Barack Obama's website.
Annie Lewandowski is a composer, performer, and senior lecturer in the Department of Music at Cornell University. In 2017, she began studying humpback whale song with pioneering bioacoustician, Katy Payne. Lewandowski's 2018 composition, "Cetus: Life After Life," for humpback whale song and chimes, explores the evolution of Hawaiian humpback song from 1977-1981. She has been awarded grants from the Atkinson Center for a Sustainability for her research exploring the creative minds of humpback whales, and collaborated with Google Creative Lab to create the broadly adopted public web tool Pattern Radio: Whale Song for teaching AI to recognize patterns in humpback whale song. She has released nine recordings with her band Powerdove, and has presented her work at festivals and venues across the United States and Europe, including the Casa da Música (Porto, Portugal), the Hippodrome (London), the Frieze Arts Fair (London), and REDCAT (Los Angeles). She is a 2014 Civitella Ranieri Foundation Fellow.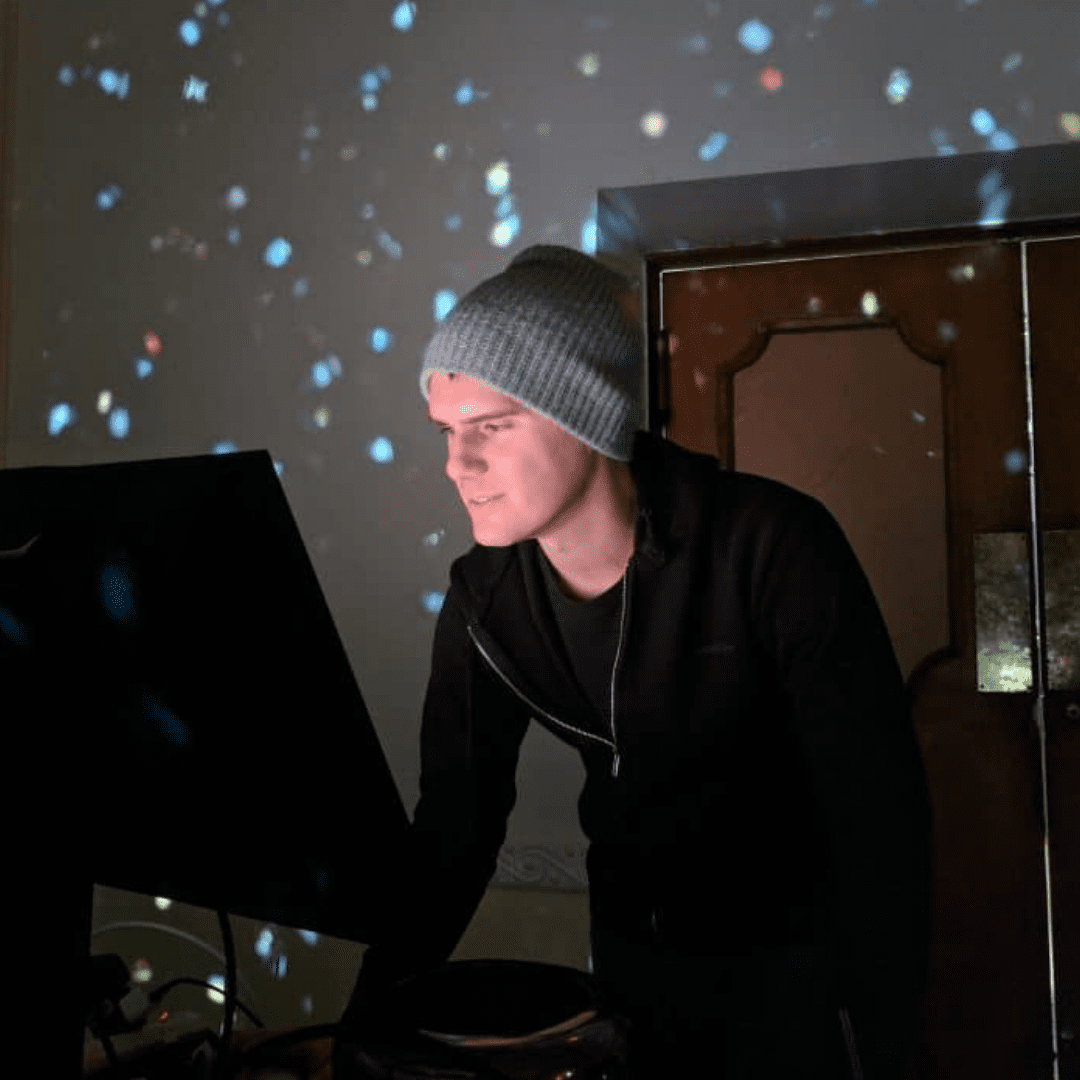 Kyle McDonald is an artist working with code. He crafts interactive installations, sneaky interventions, playful websites, workshops, and toolkits for other artists working with code. Exploring possibilities of new technologies: to understand how they affect society, to misuse them, and build alternative futures; aiming to share a laugh, spark curiosity, create confusion, and share spaces with magical vibes. Working with machine learning, computer vision, social and surveillance tech spanning commercial and arts spaces. Previously adjunct professor at NYU's ITP, member of F.A.T. Lab, community manager for open Frameworks, and artist in residence at STUDIO for Creative Inquiry at CMU, and YCAM in Japan. Work commissioned and shown around the world, including: the V&A, NTT ICC, Ars Electronica, Sonar, Today's Art, and Eyebeam.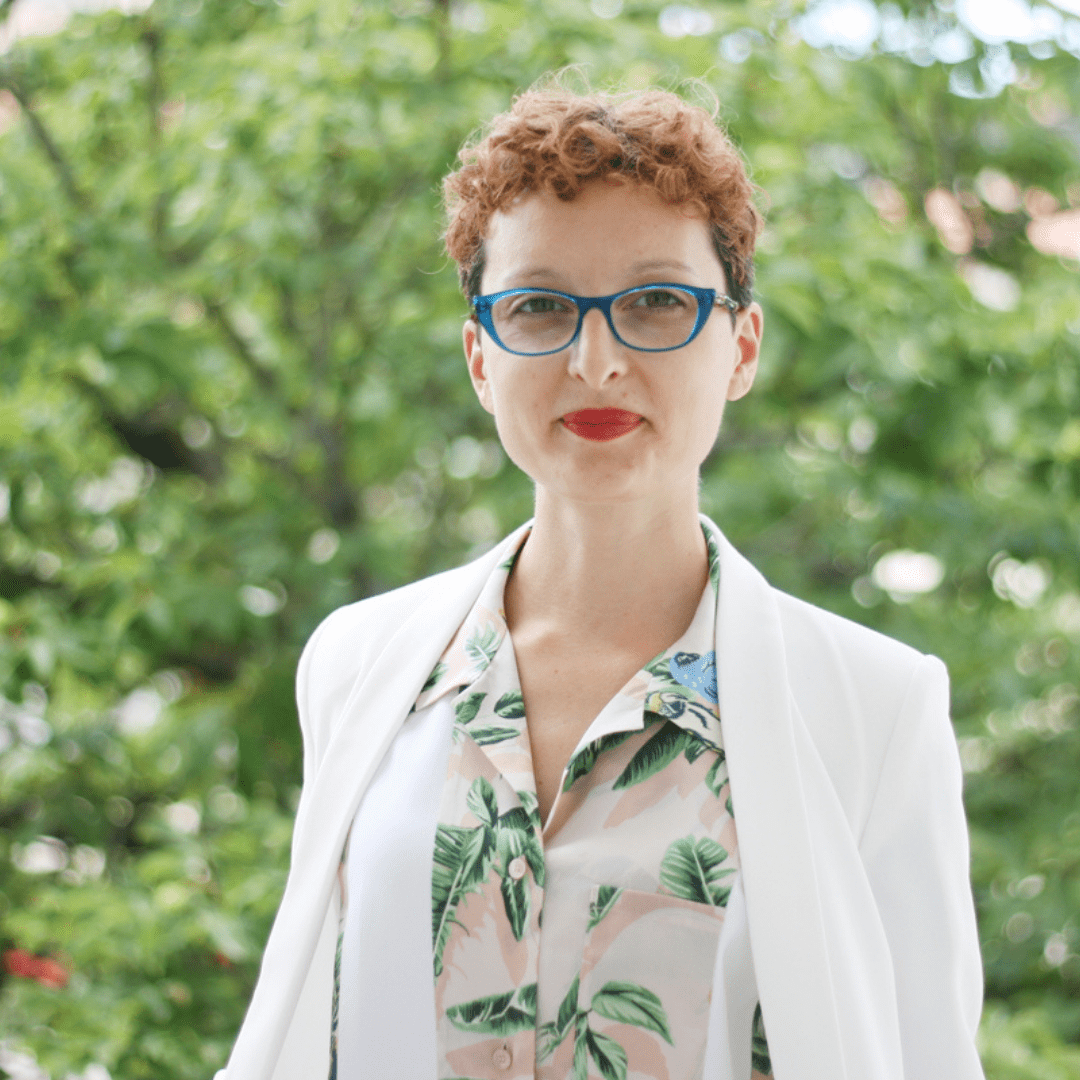 Lucia Pietroiusti works at the intersection of art, ecology and systems, usually outside of the gallery format. She is the curator of Sun & Sea (Marina) – the Lithuanian Pavilion at the 58th Venice Biennale, 2019 (and its 2020-2022 international tour) as well as Curator of General Ecology at Serpentine Galleries. Pietroiusti is a co-founder, and occasional co-presenter, of the Serpentine Podcast. Together with writer Filipa Ramos, she initiated and currently curates The Shape of a Circle in the Mind of a Fish, a festival series, research and publication project on more-than-human consciousness. Pietroiusti is the co-editor (with Andrés Jaque and Marina Otero Verzier) of the publication, More-than-Human (2020). Forthcoming projects include Shanghai Biennale 2021 (co-curator) and POWER NIGHT, E-Werk Luckenwalde (curator), both in Spring 2021.
Philipp Schmitt is an artist, designer, and researcher based in Brooklyn, NY. His practice engages with the philosophical, poetic, and political dimensions of computation. His current work addresses opacity and imagination in artificial intelligence research. Philipp's work is in the collections of the Philadelphia Museum of Art and the MoMA Library; and has been exhibited in the US, Europe, and Asia.
Naila Murray obtained a BSE in electrical engineering from Princeton University in 2007. In 2012, she received her Ph.D. from the Universitat Autonoma de Barcelona, in affiliation with the Computer Vision Center.
She joined Xerox Research Centre Europe in 2013 as a research scientist in the computer vision team, working on topics including fine-grained visual categorization, image retrieval and visual attention. From 2015 to 2019 she led the computer vision team at Xerox Research Centre Europe, and continued to serve in this role after its acquisition and transition to becoming NAVER LABS Europe. In 2019, she became the director of science at NAVER LABS Europe.
In 2020, she joined Facebook AI Research where she is a senior research engineering manager for EMEA. In this role, she supports and participates in open research and development that contributes to the artificial intelligence community, while helping to create the future of Facebook's family of products and services. She has served as area chair for ICLR 2018, ICCV 2019, ICLR 2019, CVPR 2020, ECCV 2020, and program chair for ICLR 2021. Her current research interests include representation learning and multi-modal search.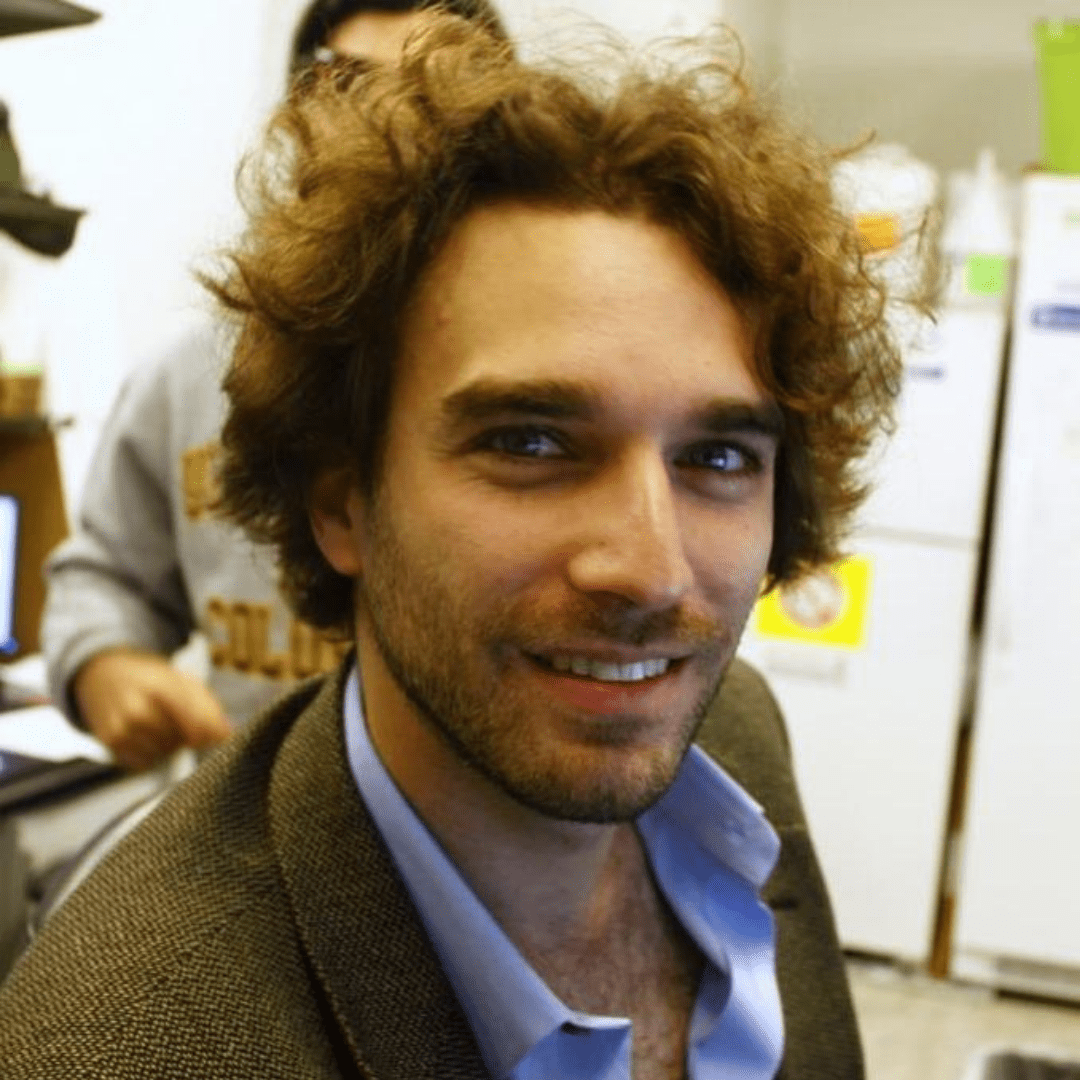 Dr. Carl Schoonover is an Associate Research Scientist at Columbia University where he studies the neural mechanisms that underlie olfactory learning, with the aim of applying insights from biological intelligence to next-generation algorithms for artificial intelligence. He is the  author of Portraits of the Mind: Visualizing the Brain from Antiquity to the 21st Century, a co-founder of NeuWrite, a collaborative working group for scientists, writers, and those in between, and has written for The New York Times, Le Figaro, and Scientific American. He hosts a radio program on WKCR 89.9FM, which focuses on opera, postwar classical music, and occasionally their relationship to the brain.