 Provocative live conversations between scientists, artists, creative technologists, and you.
MAXforum presents lively conversations among artists, artist-engineers, scientists, and creative technologists that explore the intersection of artistic creation and scientific innovation. We bring audiences into the research and artistic process and share how artists and scientists generate work, pose new questions, and address the most urgent issues of our times.
Wednesday April 12th at 7PM EDT at ONX Studio
(645 5th Ave, Lower Level, NY 10022)
Creative muse, blunt instrument, or societal threat? Theater director and MacArthur Fellow Annie Dorsen talks with NYU and Google data scientist, linguist, and cognitive psychologist Tal Linzen about the challenges and insights that come from working with generative AI. They explore how the artistic process helps us wrestle with the drastic changes that AI is quickly bringing about, diving into the difference between current AI technologies and how humans learn so quickly with relatively little data. Dorsen's previous works in algorithmic theater have included Infinite Sun (2019), a sound installation that plays with the spiritual power of chants and feedback loops, and A Piece of Work (2013), a play that used algorithms and bots to reimagine Shakespeare's Hamlet. Join us as we get a sneak peek into Dorsen's new work, Prometheus Firebringer, which uses GPT-3 to speculate on the lost works of Aeschylus' Prometheus trilogy, and hear what artists and scientists are really doing when they integrate AI into their processes.
Watch
Gathering (in the) Cloud: Digital Performance Beyond Zoom
Wednesday, April 19th at 3PM EDT on Zoom
(Online)
The pandemic introduced virtual gatherings into many people's lives. Team meetings, activist assemblies, even theater performances were now attended from kitchen chairs, sofas, and beds. Both activists and performance makers (usually strong believers in the need for bodily presence) resorted to screens–and if only because there was no choice. Where are we now and what comes after Zoom? Is the metaverse more than a promise or threat? In this virtual discussion we look at how performing arts are approaching digital realms. Join us to find out if there is a there, there.
Watch
Body + Technology = Comedy?
Wednesday, May 17th at 7PM EDT at ONX Studio
(645 5th Ave, Lower Level, NY 10022)
Does tech make it harder to find the funny? Is physical comedy possible in virtual reality? Where is the balance between a live performer and a screen, and what makes the juxtaposition humorous? Dive into the comedic possibilities of technologies and the storytelling challenges encountered by artists operating in the world of mixed reality. In Bag of Worms, a darkly comic sketch by artist-coder-performer Matt Romein, live performance of motion capture systems interact with virtual gamified landscapes, achieving an immersive, madcap vision in which bodies are reshaped by digital effects, and vice versa. In Kate Ladenheim's durational performance, Commit!, she responds in real-time to audience evaluation of her movements, and those of her avatar controlled by motion capture technology. Explore with them choreographing for both real and virtual bodies, and the complex relationship between violence and humor. Come see how humor brings anarchy and insight to the virtual realm!
Watch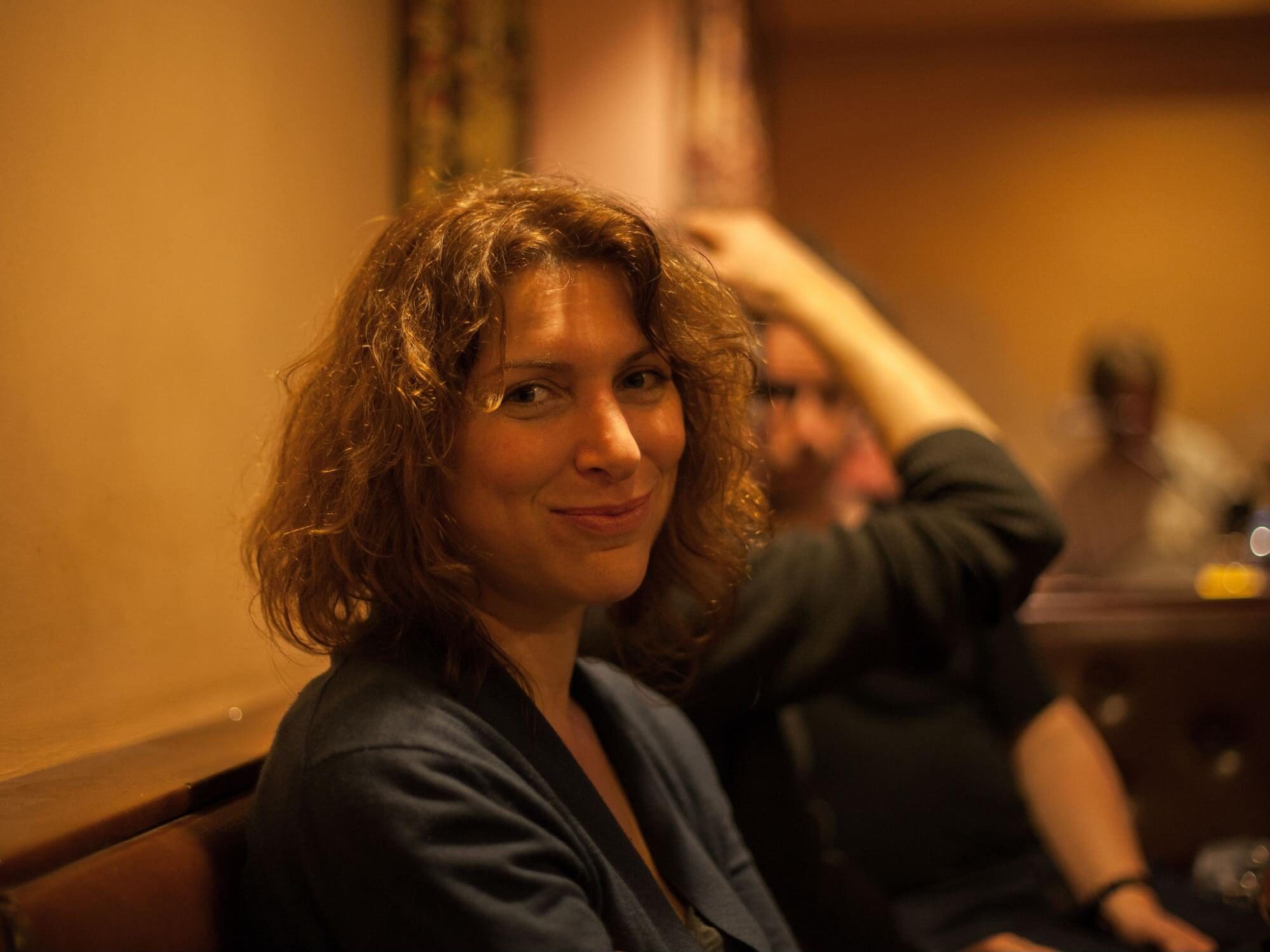 Annie Dorsen is a director and writer whose works explore the intersection of algorithmic art and live performance. Her most recent project, INFINITE SUN, is an algorithmic sound installation commissioned by the Sharjah Biennial 14. Previous performance projects, including THE GREAT OUTDOORS (2017), YESTERDAY TOMORROW (2015), A PIECE OF WORK (2013) and HELLO HI THERE (2010), have been widely presented in the US and internationally. The script for A PIECE OF WORK was published by Ugly Duckling Presse, and she has contributed essays for The Drama Review, Theatre Magazine, Etcetera, Frakcija, and Performing Arts Journal (PAJ). She is the co-creator of the 2008 Broadway musical PASSING STRANGE which she also directed. Dorsen has received a 2019 MacArthur Fellowship, a 2018 Guggenheim Fellowship, the 2018 Spalding Gray Award, a 2016 Foundation for Contemporary Arts Grant to Artists Award, and the 2014 Herb Alpert Award for the Arts in Theatre.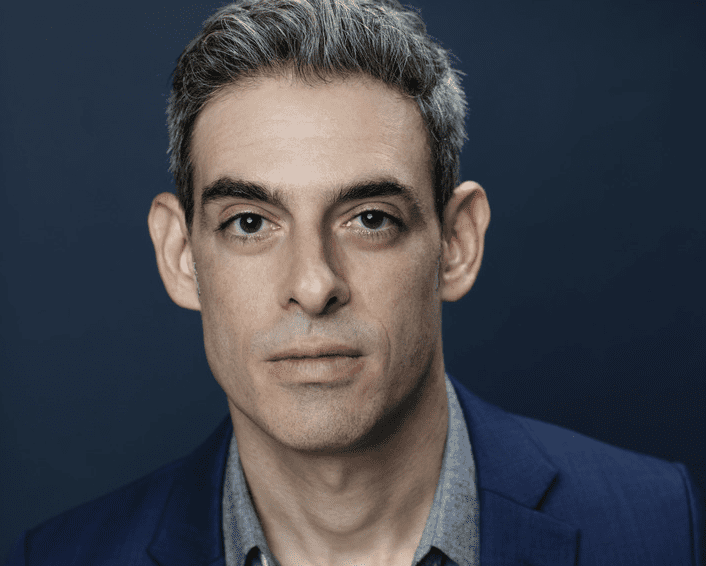 Tal Linzen is an Assistant Professor of Linguistics and Data Science at New York University, where he studies the connections between human and artificial intelligence, focusing on language: what can AI systems teach us about how humans learn and understand language, and how can we advance AI using what we know about humans? Before NYU, he held positions at Johns Hopkins University and Ecole Normale Supérieure in Paris. He has received awards from Google and the National Science Foundation.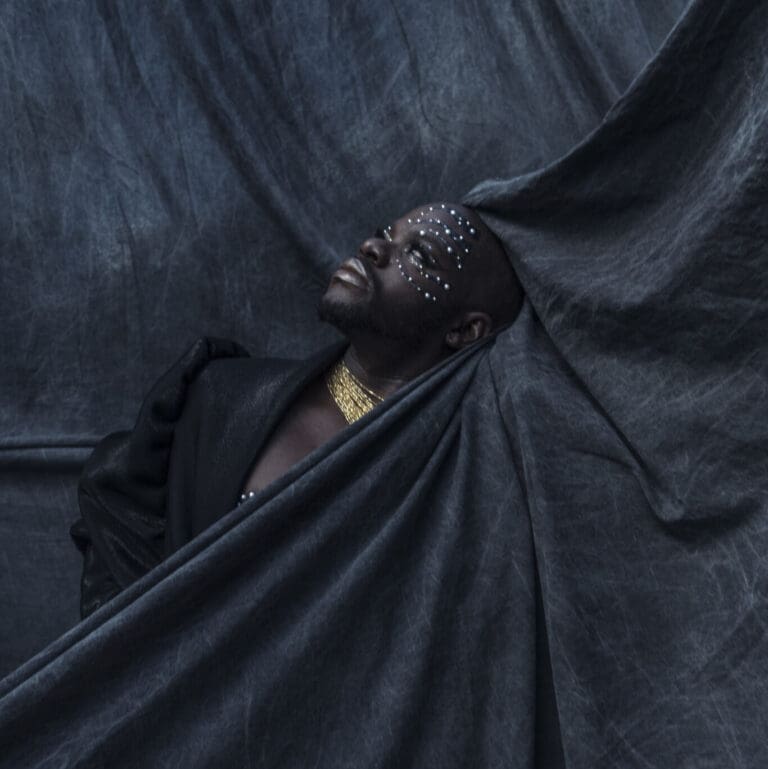 jaamil olawale kosoko is a multi-spirited Nigerian American author, performance artist, and curator of Yoruba and Natchez descent originally from Detroit, MI. jaamil's practice is conceptual, process-based, and interdisciplinary from within a corporeal modality. kosoko moves across the creative realms of live art performance, video, sculpture, and poetry using both cultural and academic idioms. As an educator and community organizer, they approach politics and education as extensions of their creative process. Through rooted ritual and spiritual practice, embodied poetics, Black critical studies, and queer theories of the body, kosoko conjures and crafts perpetual modes of freedom, healing, and care when/where/however possible.
jaamil's works – including Black Body Amnesia (2022), Chameleon (2020), Séancers (2017), and the Bessie Award-nominated #negrophobia (2015) – have toured to venues and festivals such as Abrons Art Center, Gibney Dance Center, Wexner Center for the Arts, Fusebox Festival, Montréal Arts Interculturels (CA), Moving in November (FI), TakeMeSomewhere (UK), SICK! (UK), Tanz im August (DE), Oslo Internasjonale Teaterfestival (Norway), Zurich MOVES! (CH), Beursschouwburg (BE) and Spielart Festival (DE) among others.
jaamil is the recipient of several awards including the 2022 Slamdance Jury Prize for Best Experimental Short film, 2021/22 MacDowell Fellowship, 2020 Pew Fellowship in the Arts, 2019 Red Bull Arts Fellowship, 2019 NYSCA/NYFA Artist Fellowship in Choreography, 2017-2019 Princeton Arts Fellowship.
jaamil has held curatorial positions at New York Live Arts, 651 Arts, and The Watermill Center. They lecture regularly at Princeton University and The University of the Arts Stockholm.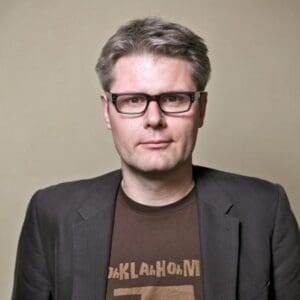 Florian Malzacher is a curator, dramaturg and writer. He was artistic director of Impulse Theater Festival (Cologne, Dusseldorf and Mulheim/Ruhr), and co-programmer of the multidisciplinary arts festival steirischer herbst (Graz). As a dramaturg he has worked with artists including Rimini Protokoll (DE), Lola Arias (ARG), Mariano Pensotti (ARG), and Nature Theater of Oklahoma (USA). Florian Malzacher has edited and written numerous essays and books on theater and performance and on the relationship between art and politics. His latest publications include Gesellschaftsspiele: Politisches Theater heute (Alexander Verlag Berlin, 2021).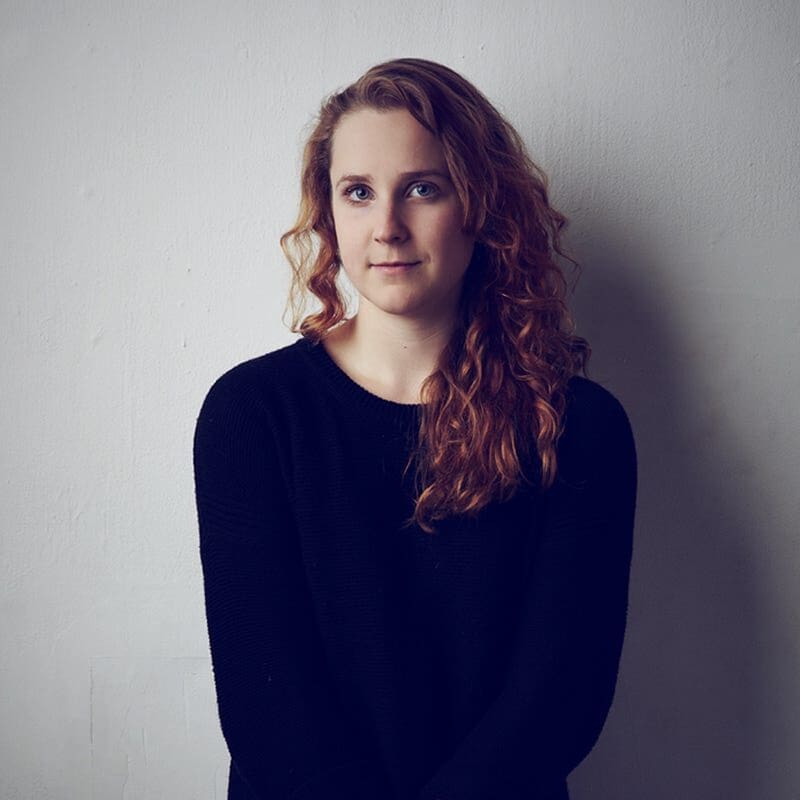 Kate Ladenheim is a choreographer, media designer, and creative technologist. Her work spans interactive installations, media design, performance and robotics. She researches bodies in motion and how they impact and are impacted by systems of social and technological pressure. Ladenheim holds an M.F.A. in Media Design Practices from ArtCenter College of Design. She has conducted research in motion interfaces for robotics design at U.C.L.A., and was the 2019-2020 Artist in Residence at the Robotics, Automation, & Dance Lab at the University of Illinois at Champaign-Urbana. Her artistic projects have been presented internationally, including at The Invisible Dog, National Sawdust, GrizzlyGrizzly, Brown University, Joe's Pub at The Public Theater, The Edinburgh Fringe Festival, and The Performance Arcade (New Zealand). Her work has been celebrated in Dance Magazine as one of their "25 to Watch" and "Best of 2018."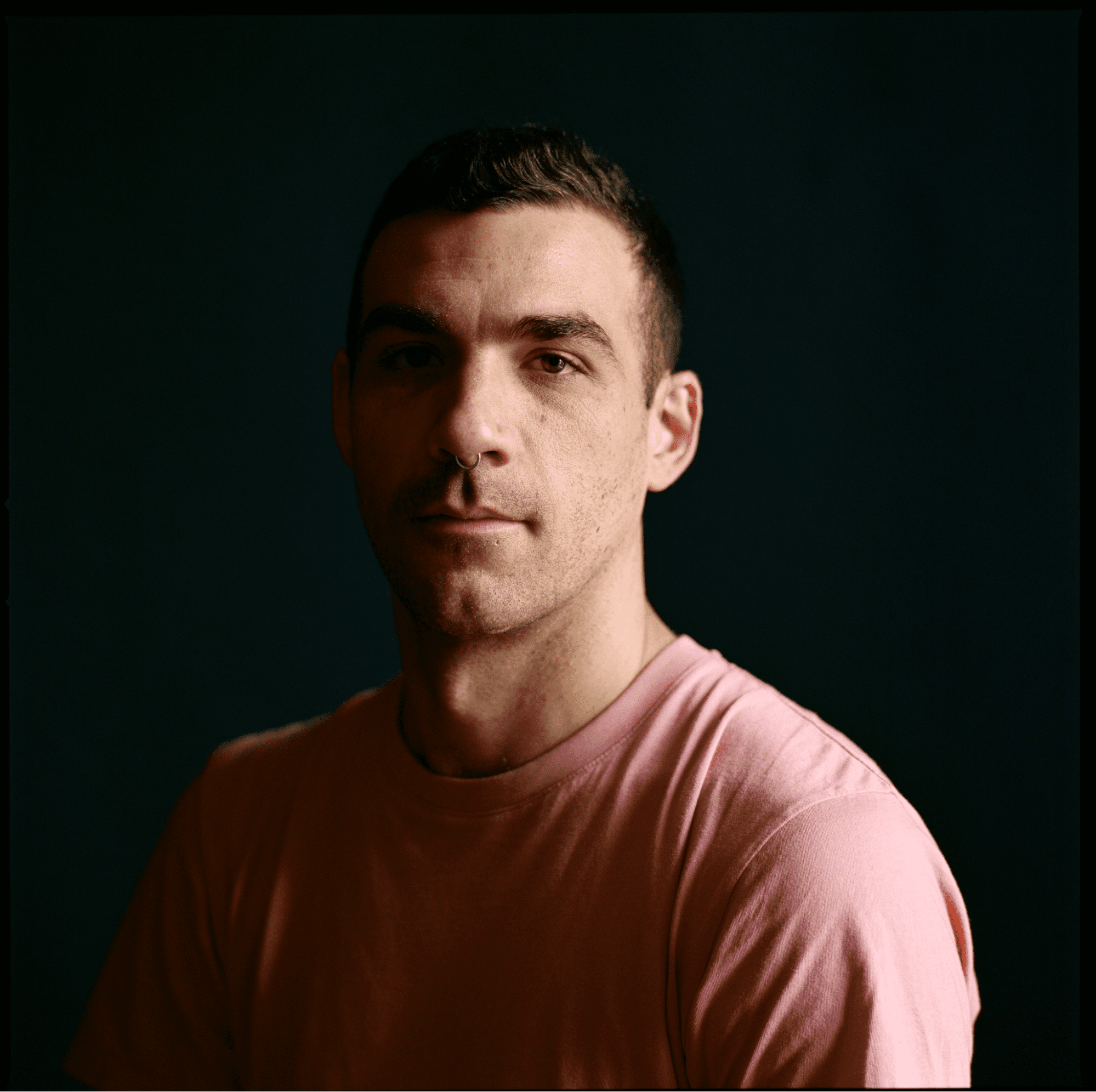 Matt Romein is an artist and performer based in Brooklyn NY. His work consists of live performance, virtual production, generative computer art, and multi-media installation. His video design and performance work has been shown at BAM, SchauSpielHaus Hamburg, Mana Contemporary, Soho Rep, The Public Theater, 3LD Art + Technology Center, and more. His art installation work has been shown at Sundance's New Frontier Program, IDFA's DocLab, and SXSW. He has had artist residencies and received grants from Pioneer Works, Google, CultureHub, Signal Culture, NYU, NEW INC, and more. He is currently a Studio Member at ONX where he is developing a motion capture theater piece called Bag of Worms.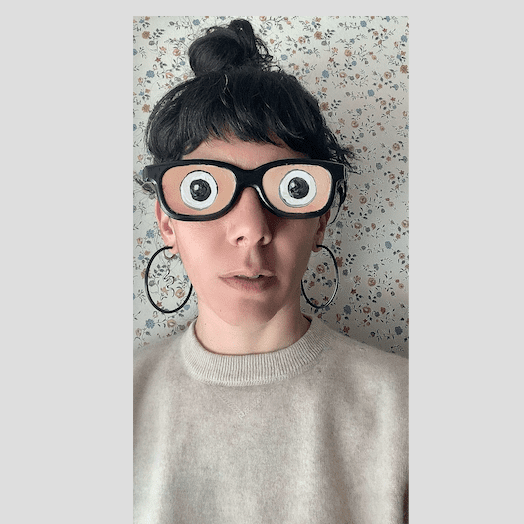 Sarah Rothberg creates playful, poetic, usually-a-bit-weird experiences that invite you to reconsider your relationship to the world around you. These take many forms ranging from VR/AR to installation, performance, video, writing, workshops.
Sarah's work exists in a variety of contexts: at galleries, museums, festivals, on google docs, at the consumer electronics expo, screens in the NYC Subway system, Apple stores around the world, zoom calls, secret twitter accounts, or the MoMa (unsanctioned).  Some hosts have included: bitforms gallery, Rhizome, NRW-forum, MTA Arts, Sotheby's S2, CultureHub, Gray Area Foundation.
Sarah is on the faculty at NYU (interactive media at Tisch ITP), a member of ONX Studio, and a mentor/former-member at NEW INC. Sarah is part of collaboratives: MORE&MORE UNLIMITED, which facilitates workshops for imagining changed worlds, and IS THIS THING ON? a post-web2 experiment in artist-driven livestreaming. Sarah is a 2023 Jerome Hill Artist Fellow.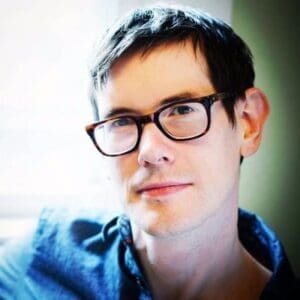 Kent Bye is an American podcaster and experiential journalist based in Portland, OR. He is most known for his work in virtual reality, augmented reality, and artificial intelligence. Bye is the founder and host of the Voices of VR podcast, and a keynote speaker, panelist, and moderator at international industry conferences including Games for Change, Silicon Valley Virtual Reality (SVVR), SXSW, and VR NOW.
Kent Bye launched Voices of VR in May 2014. The podcast features game developers, technologists, academics, creatives, and enthusiasts in the fields of VR and AR, and currently has hundreds of episodes including: Jaroslav Beck, Jessica Brillhart, Nancy Baker Cahill, Jesse Damiani, Tom Furness, Palmer Luckey, Kevin Mack, Danny O'Brien, Tony Parisi, Nonny de la Peña, Philip Rosedale, Keram Malicki-Sanchez and Adam Sulzdorf-Liszkiewicz. In 2015, a virtual reality blog called Road to VR started to syndicate all future episodes of the Voices of VR podcast on their website. As of January 2021, the Voices of VR podcast has released over 973 episodes.
Bye is an advocate for discourse around the ethics and moral dilemmas presented by VR and AR. In March 2019 at Laval Virtual, Bye took part in a think tank called, "Future Dreaming: Designing for New Realities." On May 31, 2019, Bye presented a keynote at Augmented World Expo which summarized the ethical implications explored during Laval Virtual and through his interviews with subject experts for Voices of VR. This presentation formed the foundation of what would ultimately become the "XR Ethics Manifesto" that Bye presented on October 18, 2019 at xRS Week from Greenlight Insights.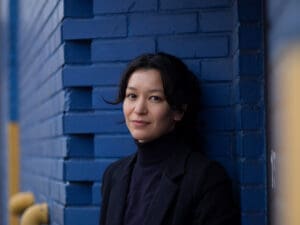 Lingling

 Yang
is a grant writer and development strategist and has worked as a consultant and producer for individual artists, non-profit art institutions, and in the private sector for over 8 years.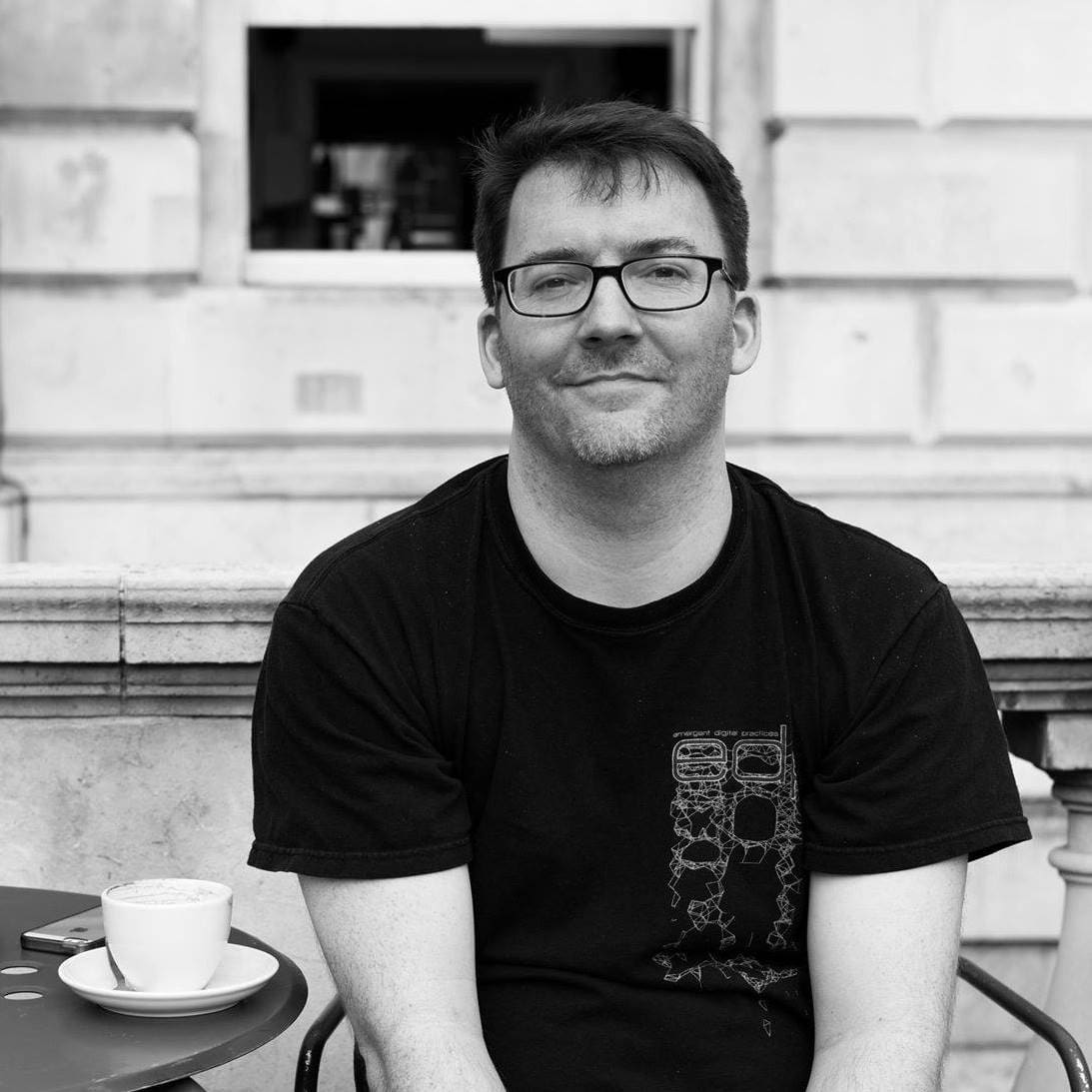 R. Luke DuBois is a composer, artist, and performer who explores the temporal, verbal, and visual structures of cultural and personal ephemera. He holds a doctorate in music composition from Columbia University, and has lectured and taught worldwide on interactive sound and video performance. He has collaborated on interactive performance, installation, and music production work with many artists and organizations including Toni Dove, Todd Reynolds, Chris Mann, Bora Yoon, Michael Joaquin Grey, Matthew Ritchie, Elliott Sharp, Michael Gordon, Maya Lin, Bang on a Can, Engine 27, Harvestworks, and LEMUR, and was the director of the Princeton Laptop Orchestra for its 2007 season.
THE WINTER ON INTELLIGENCES The MAXforum conversation series is supported in part by public funds from the New York City Department of Cultural Affairs in partnership with the City Council and by the New York State Council on the Arts with the support of the Governor and the New York State Legislature.